182nd EAAE Seminar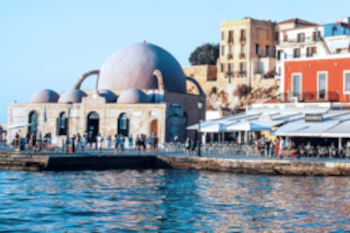 In a rapidly changing environment where wildfires, desertification and floods, disease outbreaks, increasing trade costs and food insecurity prevail, new strategies and policies are needed to face these pressing issues. Consequently, policy makers, international organizations and governmental or non-state institutions around the globe strive to address this imminent threat of environmental degradation, economic downturn and social unrest through a series of policy tools, strategies and initiatives.
The European Green Deal aspires to tackle these challenges by adopting policies that promote biodiversity, sustainable production and efficient distribution. Yet, biodiversity conservation not only relates to natural habitat protection but also to crop and livestock diversification, nutritional and dietary habits, water and energy savings and economic resilience, against unexpected risks such as the COVID-19 pandemic, lack of resources and political instability. Thus, the Farm-to-Fork Strategy aims to reduce these risks and make food systems fair, healthy and environmentally friendly by 2030.
In addition, technological progress allows for the improved management of the economic, social and environmental aspects of biodiversity by utilizing resources efficiently, creating new products and services, and securing social inclusion in a timely and low-cost manner.
URL : http://182eaae.maich.gr/